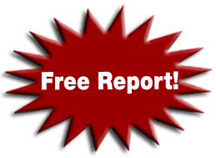 Make double and triple-digit returns with "stealth stocks" that fly under Wall Street's radar when the market is HOT.


And when it's NOT, keep your portfolio invested safely in cash – and halt losses that cost other investors $7 trillion over the past 3 years.



| | |
| --- | --- |
| | Dennis Slothower is a veteran financial analyst, investor, trader, and money manager. He specializes in finding Stealth Stocks. - undervalued companies with strong fundamentals that have largely gone unnoticed by Wall Street. Dennis is the editor of Stealth Stocks. His stealth stock picks frequently return profits of 50%, 80%, even 110% or more with average holding periods of 6 to 12 months or less. The independent rating service, Hulbert Financial Digest, consistently ranks Dennis as one of America's top 5 investment advisors. While working as a commodities trader for one of Wall Street's largest investment firms, Dennis discovered that many of the tools and strategies for trading commodities could also be profitably applied to trading stocks. As a result, he is now one of the country's leading authorities on the use of cyclical and technical indicators for market forecasting. Dennis is a member of the Market Technicians Association. He has lectured at financial conferences and seminars across the country and counseled thousands of investors. His views are quoted by major financial media throughout the country including Barron's, Forbes.com, and CBS MarketWatch. |
Dear Investor:

Last October, I told investors to buy a small company their brokers would never recommend to them: Immucor.

The company makes everything a hospital, clinical laboratory, or blood bank needs — systems, supplies, and "reagents" (chemicals) — to test certain properties of the cell and serum components of human blood.

You probably didn't read about Immucor in the Wall Street Journal or see it featured on CNN. That's because it's what I call a "stealth stock" — a fast-growing, solid business that has somehow flown under Wall Street's radar.

Within 10 months, we more than tripled our money on Immucor, up a hefty 339.27% profit since my recommendation.

Now we're about to make more money, with five new "stealth stocks" with the potential to outperform even Immucor. Best of all, we trade these companies with a unique strategy that virtually eliminates your downside risk.

For a FREE special report on these "5 Stealth Stocks Ready to Explode" … and how they can safely earn you 100%, 150%, even 200% returns … click here now.

The surest, safest way to profit in today's volatile market.

In the current 3-year bear market, investors have given up more than $7 trillion in value — losses that devastated their portfolios … and destroyed their dreams of financial independence and early retirement.

But we didn't — thanks to our proprietary stealth stocks trading strategy.

When the market conditions are favorable, we make a tidy profit. For example:


American Pharmaceutical — up 91% in 3 months.

New Century Financial — up 108% in 10 months.

J2 Global — up 62% in 4 months.

Fidelity National — up 82% in 8 months.

Blue Rhino — up 123% in 9 months.

Total Entertainment — up 75% in 9 months.

Possis Medical — up 91% in 3 months.

Novastar Financial — up 60% in 5 months.


But when the market turns against us, we don't hang around to watch the bomb drop. We sell, locking in real profits. click here to find out how.

5 stealth stocks you must own NOW

In my newly updated special report, "5 Stealth Stocks Ready to Explode," you'll get my full recommendations on the 5 companies poised to generate explosive profits in coming market upswing — including:


STEALTH STOCK #1: Americans love gambling and want to win — but at the track, they seldom do. By investing in this gaming company, you profit no matter which horse wins, places, or shows. Revenues are increasing an average of $100 million a year.

STEALTH STOCK #2: The pending War against Iraq is making defense stocks red hot. This company manufactures essential military support and electronics for the U.S. Armed Forces. Net income was up 44% last quarter.

STEALTH STOCK #5: This company makes systems used at airports to screen checked passenger bags for explosives. Theirs is the only technology for explosives detection certified by the Federal Aviation Administration. Revenues were up 90% last quarter.


For FREE details on all 5 of my ready-to-skyrocket stealth stocks, click here now.

Outperforms the NASDAQ 3X!

My "stealth stocks system" can help you pocket gains of 50% … 75% … even 339% or more when the market trends upward. And when it doesn't, we sell and get into safe, conservative cash.

Does this "stealth stocks" trading system work? You bet it does!

From December 31, 1994 to December 31, 2002, the cumulative return for my aggressive growth portfolio was 254.33% — more than 3 times the 77.60% earned by the NASDAQ during that same period … as verified by the prestigious Hulbert Financial Digest.

Now, through this special online offer only, you can subscribe risk-free to my market-beating Stealth Stocks advisory at a whopping savings of 50% … with an unconditional 60-day money-back guarantee of satisfaction.

And, if you click here now, you can also receive my new special report, "5 Stealth Stocks Ready to Explode," absolutely FREE.

Wish you had gotten out before the April 2000 tech-stock meltdown? We DID!

In March 2000, I sent an e-mail alert to all my subscribers that said: "In light of unprecedented volatility, move completely to the safety of money market funds." We sold ALL our stocks on March 27, 2000 — the exact day of the high for the year of the NASDAQ 100 – and avoided some major losses.

And that's not an isolated incident. With my proprietary indicators, I've successfully predicted and avoided virtually every major market downturn since 1983.

That includes "Black Monday," October 19, 1987. We sold out a full 2 weeks before the crash — and our portfolios remained unscathed.

Now, we're getting ready to rake in big profits once again, with "5 Stealth Stocks Ready to Explode." For a free copy of this research report, click here now.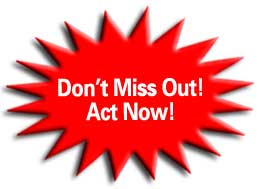 Even during a protracted bear, the market has numerous upturns of 20% to 25% lasting anywhere from several days to several weeks.

As soon as the next uptrend is about to start, I'll be advising my Stealth Stocks subscribers to buy the 5 companies described in my special report, "5 Stealth Stocks Ready to Explode."

To try Stealth Stocks for 60 days absolutely FREE … and to receive a FREE copy of "5 Stealth Stocks Ready to Explode,"
click here now
.

Sincerely,

Dennis Slothower, Editor
Stealth Stocks